| | |
| --- | --- |
| "A child without education is like a bird without wings" | |
| | | |
| --- | --- | --- |
| | WELCOME TO BUSY BEES JUNIOR PRIMARY SCHOOL: | |
| | | |
| | Motivation towards education: We have a holistic approach towards the development of young people to be ready for active participation in the community. Primary education motivates young people towards studies and therefore improves interest tο firmly proceed forward. Please tour exciting website. | |
Motivating young people towards studies:
Grade 1-3

Monthly fee is R430.00
Grade 1-3 stationery i R280.00

for the year

Grade 4- 6

Monthly fee is R460.00
Grade 4-6 stationery fee is R320.00

for the year

Grade 7-9

Monthly feeis R500.00
Registration fees for new learners in

these grades is R370.00

"A child without education is like a bird without wings"
WELCOME TO BUSY BEES JUNIOR PRIMARY SCHOOL:
Motivation towards education: We have a holistic approach towards the development of young people to be ready for active participation in the community.
Primary education motivates young people towards studies and therefore improves interest tο firmly proceed forward. Please tour exciting website.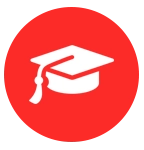 Monthly fee is R430.00
Grade 1-3 stationery i R280.00